Preparing for Illinois Storm Threats | SERVPRO of Oak Lawn
10/2/2023 (Permalink)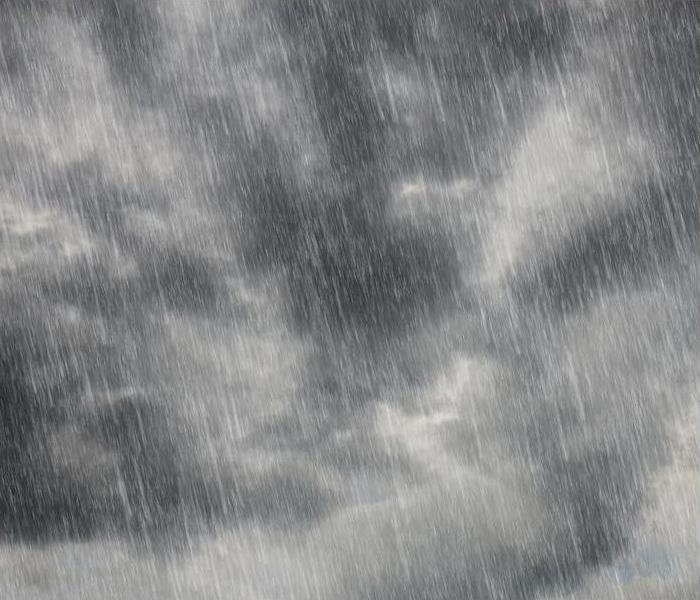 Need help restoring your home or business after a recent storm? SERVPRO of Oak Lawn is "Here to Help" 24/7!
We are in the heart of storm season here in Oak Lawn, and we have already seen our fair share of severe weather! Storms can bring us much-needed rain and relief from a humid day, but they can also bring the potential for home damage.
Damage can come in many shapes and sizes. Three main damage threats usually accompany severe storms: wind, water and impact damages.
In the summertime, our community is at risk of experiencing severe thunderstorms, tornadoes and potential flash flooding events. By understanding these threats and preparing for them, you can reduce your risk of damage significantly.
Wind Damage
We all know when a storm is coming to town because the wind starts to pick up. Regular thunderstorms produce wind between 30 to 40 miles per hour, but the stronger the storm, the faster the wind can blow. Straight-line winds can blow up to 100 miles per hour and cause widespread damage in a single, powerful burst.
If a tornado is in the area, these winds can easily get up to 300 miles per hour and can level homes and businesses. When the wind is this strong, trees can be uprooted and thrown around your yard. Backyard equipment, children's toys and other outdoor objects can also be easily tossed about, and shingles and siding can be peeled away with ease.
As soon as a weather watch is issued, head outside and take a look at your yard. Tie down patio furniture, clean up dead branches or limbs and try to remove as many loose objects as possible to give the wind less to work with.
Water Damage
If water infiltrates your home during a storm, it can cause significant water damage or even flooding conditions in your basement. Once the water is present, it can be hard to dry up completely, which can lead to mildew and mold growth even just after a couple of days.
A simple fix to keep water moving down and away from your home is to install a gutter system or ensure your gutters are clear and free of blockages. Gutters keep water from pooling on your roof and also from seeping down into your foundation.
If you consistently are finding water in your basement or home after a storm, your property might need to be graded to slope away from your home. This helps encourage any rain that does fall to flow away instead of backward toward your home.
Impact Damage
Impact damages may be one of the scarier forms of damage when storms come to town. They typically occur when something heavy lands or falls on your home. Falling trees, upturned trampolines and even overturned cars can cause widespread damage.
Try not to keep yard clutter out when storms are predicted, and try to tie down whatever you can before the wind starts to blow. Move your cars into the garage to help protect them from damage as well.
Severe weather is by nature unpredictable, so even if you do everything right, damage is still possible. If that happens to you, SERVPRO of Oak Lawn is here to help you recover quickly and efficiently.
Don't let storm damage keep you down. Call SERVPRO of Oak Lawn for a fast restoration.